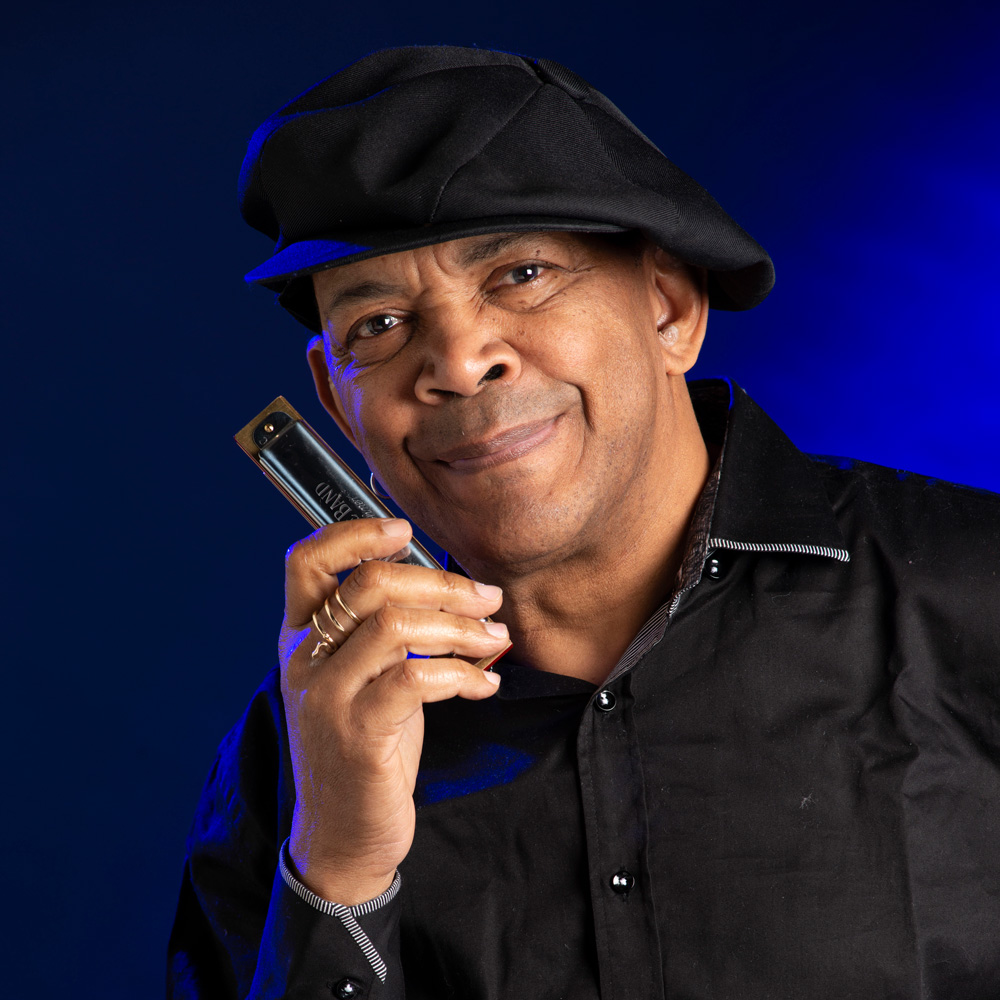 3 Settembre
MOIE di Maiolati Spontini Piazza Kennedy h 21.30 ingresso libero
cena possibile nello stand gastronomico della festa di Clementina Volley
È l'artista conosciuto a livello mondiale come l'armonicista dei Rolling Stones.
Bastano poche ma eloquenti parole per presentare Sugar Blue, questo grande e storico artista, mito ed innovatore dell'armonica blues, che ha iniziato come musicista on the road nelle strade del Greenwich Village a New York, la sua città natale. Sugar Blue è una pietra miliare dell'armonica perché ha saputo elaborarne lo stile inserendo influenze jazz e una tecnica raffinata, uno stile radicato nel blues, ma allargato al rock e al funk, il tutto con un sound moderno. Nel corso della sua immensa carriera ha infatti suonato sul palco e registrato dischi con mitici artisti mondiali blues, rock e jazz come Ray Charles, Willie Dixon, Rolling Stones, Prince, Bob Dylan, Buddy Guy, Frank Zappa, Stan Getz, B.B King, Muddy Waters, Fats Domino, Art Blakey, Lionel Hampton e molti altri. Definito il Jimi Hendrix dell'armonica, ha vinto un Grammy Award per l'album live "Blues Explosion" registrato al Montreux Jazz Festival nel 1985. La sua popolarità è arrivata con la partecipazione ai concerti e ai dischi dei Rolling Stones. Oltre al suo lavoro nell'album "Some Girls" lo si può ascoltare anche in "Emotional Rescue" e "TattoYou". È suo il famosissimo riff dell'armonica nel singolo "Miss You". Il suo legame con l'Italia è storico e profondo, anche quest'anno è in giro con The Colors Of The Blues tour, ispirato dall'ultimo album "Colors".
Sugar Blue armonica/voce
Ilaria Lantieri Whiting basso
Sergio Montaleni chitarra
Damiano Della Torre tastiere
C.J. Tucker batteria